Ile Ife Films
Arthur Hall Collection Archive
of Digital Files
1957 through 1988
Update May 2023

Chronological (+/-) links with notes to digital files posted online,
many of them on the AHC Archive Channel on Vimeo,
along with notes about additional materials that may be found elsewhere.

Note:
The items in the Arthur Hall Collection
listed here are now located in the
Special Collections Research Center
Temple University Libraries
Philadelphia, Pennsylvania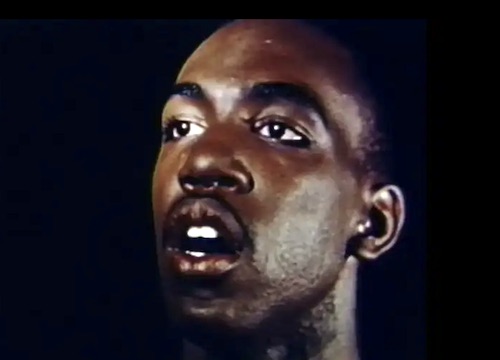 The Unvictorious one
(16mm, Silent, 1957, 10:25 minutes, silent)

Note:
Papers, posters, programs, clippings and other ephemera are listed by year,
more or less, beginning in 1962 (two items).
One item from 1965
Two items from 1966






See AHC 1967 for many items from that year.

1977 Notes:
In conversation with Arthur Hall, he suggested that there might be film of Bechlch.
A few years ago (c. 2015?) Andre Gregory inquired whether any such film was in the
Arthur Hall Collection, implying that he too thought such film might exist.

The broadcast of MOJUBA! by WCAU/CBS 10 on Repertoire Workshop MOJUBA!
Afro-American Dance Ensemble of the Theatre of the Living Arts, Fanga, Hyena, Challenge /
Sunday, March 26, 1967 (with a picture of Karen Warrington leaping) ... and then from The
NY Times: "Repertoire Workshop MOJUBA! 3:00 Sunday 4/1/67 CBS." The Theatre of the Living
arts was when Arthur was working with Andre Gregory. Channel 10 in Philadelphia switched
from CBS to NBC. Margery Sly writes,"WCAU-TV started out as a CBS affiliate.
I am thinking the assets created during the CBS era were included in the sale to the new
owner (NBC)." These assets would include other Repertoire Workshop broadcasts, including
"African Sketches" with the Temptation duet with Ione Nash, shortly after Easter 1962.
Assuming MOJUBA! was shot on 16mm film, could CBS in NYC have stored the program away
in New York, or would they have returned the film to Philadelphia?
Karen Warrington also remembers several appearances on WHYY
over the years.

See AHC 1968 for materials from that year.
Including:
Afro-American Dance Ensemble on PBS, Jul 11, Aug 2, 1968
Produced by WLVT Harrisburg
Fanga, Watusi, Stool, Odunde
also, 1968 still photographs of the company at Jacob's Pillow
in the Harvard University archives
also, September 18 AADE on Channel 12, "Wednesday at Ten"
also, December 11 and 18, 1968, Africa's Children
Chanel 12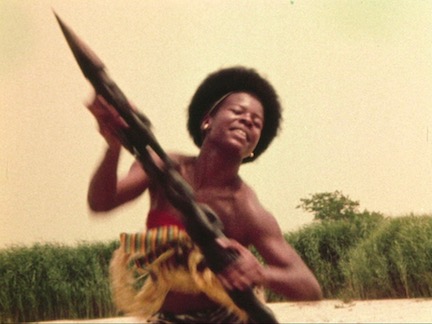 African Heritage (1968)
Running time 27:09
Penn Museum video on YouTube
University of Pennsylvania Museum of Archaeology and Anthropology
Color corrected clip from African Heritage
Arthur Hall Collection AHC 16-144
Running time 4:05

See AHC 1969 for materials from that year.
Including:
Repertory Workshop: Africa's Children
Broadcast by WHYY, January 15 and 22 (Two parts)
Blackbook premiere 5/1/1969, WFIL Chanel 6
June 9, Summer Evenings in Rittenhouse Square
Guinea Harvest, etc. on 16mm film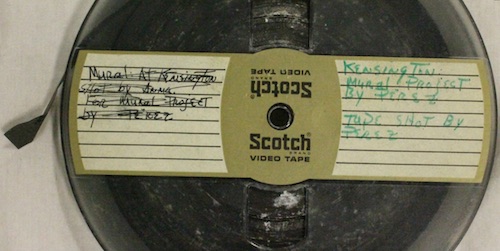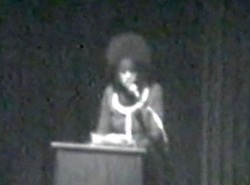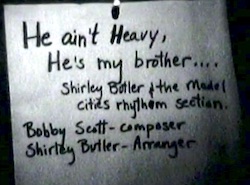 AHC.001.007 Model Cities Cultural Arts
Karen (Steptoe) Warrington as M.C. | Credits for He Ain't Heavy
Highly distressed videotape from about 1969.
What images could be saved are presented here. Some content listed is absent.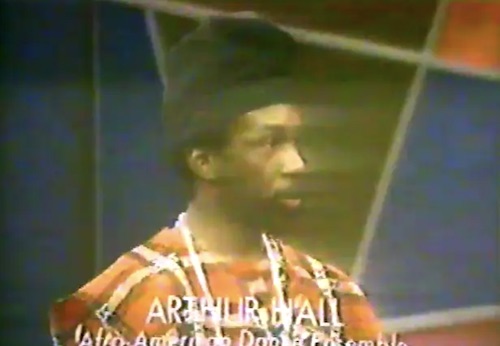 Input #25
(1969)
Originally broadcast on a Sunday morning in March 1969, several people, including Arthur
Hall, discuss spiritual matters. The complete INPUT series was preserved by the Marion
Stokes Estate, curated by Trevor von Stein, and made available to the public on the
Internet Archive.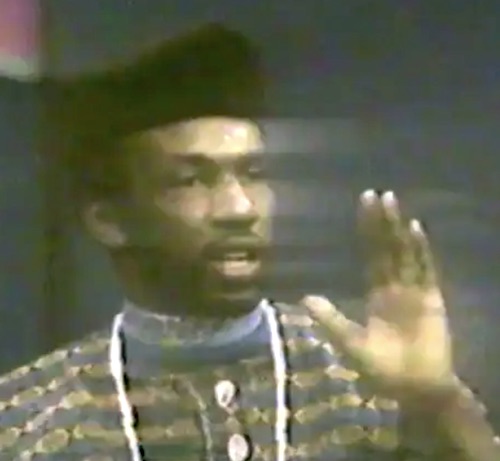 Input #26
(1969)
As an autodidact, for the most part, in spiritual matters, especially in 1969, Arthur Hall
held his own in Input #25 as he searched for his African religion. In #26, however,
he ran up against a very unforgiving logician.


See AHC 1970 for materials from that year.
Perhaps footage from BAM, if not this year, another. D.A. Pennebacker has 16mm film
of the AADE at BAM, but Frazier Pennebacker wants money and says footage is dark.
Dark footage can be salvaged in digital.


See AHC 1971 for materials from that year.
See AADE at Graterford Prison, 12/12/1971


See AHC 1972 for materials from that year.
See 6/5/1971, Summer Evenings in Rittenhouse Square
Possible 16mm from foot of stage, per photo in SCRC.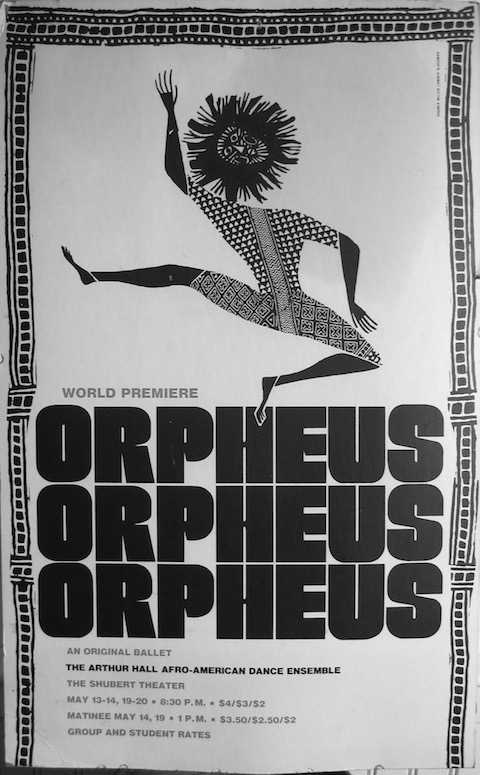 Orpheus
Two Rolls of 8mm film (Silent, 1973) of Orpheus in Performance
Audio recording (1973) of Orpheus in performance

Overture to Orpheus
An attempt to put the two together.


See AHC 1973 for more materials from that year.

Note:
Orpheus at Graterford Prison (1973) can be viewed on DVD at the Special
Collections Research Center, but the American Broadcasting Corporation claims copyright
and refuses to allow any reproductions, even though the performance was a co-production
with the Ile Ife Black Humanitarian Center as part of the Model Cities Cultural Arts program.


AHC 1974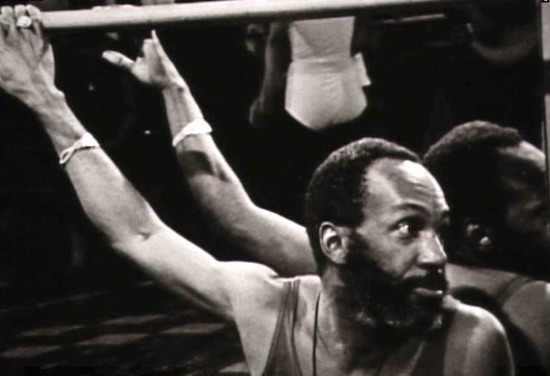 ILE IFE House of Love
(1974)
The most important film documenting the Ile Ife Black Humanitarian Center and the
Arthur Hall Afro-American Dance Ensemble at full flower in the early 1970s. Filmmaker
Ray Hartung and his crew capture dances in rehearsal and in performance, children's
classes and adult workshops, tours of the then newly opened Ile Ife Museum, and
interviews with Arthur Hall and members of his company, including Karen Warrington,
James Crawford, St. Elmo McKelvy, Evangeline Brown, Barbara Kinney, and Ron Payton.
Almost lost, the film has been preserved and digitally remastered for Ile Ife Films
and the Arthur Hall Collection by Bruce Williams.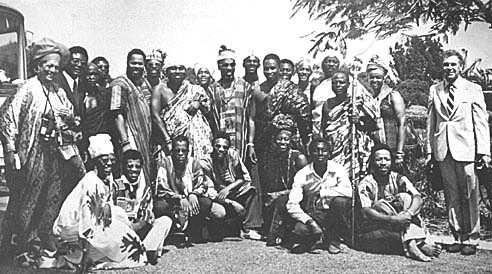 Five reels of film from the Company tour of Africa
(Silent, 1974)
Among the first films to be copied to digital, these reels of Super 8mm film are the only
documentation of the Afro-American Dance Ensemble during their first trip to Africa
in the Arthur Hall Collection.

The digital files do not have proper digital Preservation Masters and are not on the
duplicate LTO tapes in Philadelphia and Maine. The original 8mm films are now in the
Arthur Hall Collection in the Temple Libraries in Philadelphia.


AHC 1975
8mm documentation of A City Called Heaven reported stolen by AH.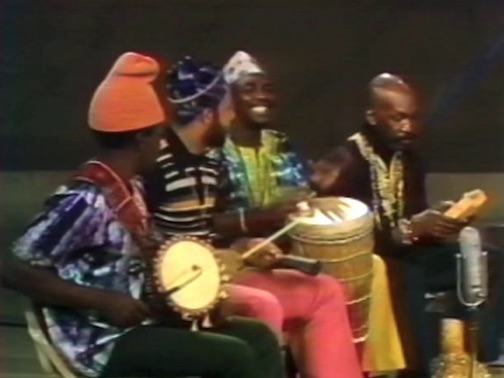 Arthur Hall in Mister Rogers' Neighborhood
Excerpt from the VHS which the producers of M.R.N.
gave to the Arthur Hall Collection

Arthur Hall credited Fred Rogers with teaching him how to pitch his performances
for the youngest audiences. After the segment reproduced here, Mister Rogers told
Arthur his Tche Tche Kule was rather "lively" for preschoolers, and forever
thereafter, Arthur quieted things down for smaller people.


AHC 1976
Possible recording of Aida?


AHC 1977
Fat Tuesday and all that jazz!
Snake Dance Teacher Dance
American Dance Festival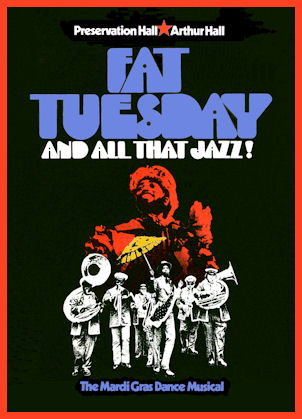 Fat Tuesday and all that jazz!
(1977)
Three videos posted:
Act One
Act Two
and credits for dancers and musicians omitted from the original broadcast
along with note of a DVD edition produced by Ile Ife Films (2012).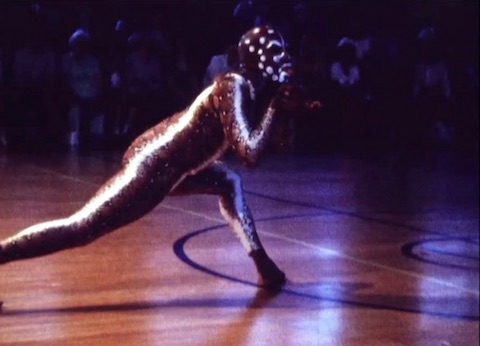 Snake Dance Teacher Dance
(16mm, 17:30, 1977)
Snake Dance was shown in United States Embassies in Africa in the late 1970s and early
1980s to show the American culture was not all Jim Crow and race riots. Arthur Hall came
to Maine as a movement specialist for the National Endowment for the Arts, accompanied by
Norman Mills, in May 1977. The Maine Arts Commission called in filmmakers Abbott Meader,
Huey, and Bruce Williams to document the residency. We looked in on a Wednesday and filmed
all day the next Friday, using all the film we had - color and both negative and reversal
black and white. Arthur Hall returned to Maine in August 1977 to film the Snake Dance
in the woods.


AHC 1978 ephemera
AHC 1979 ephemera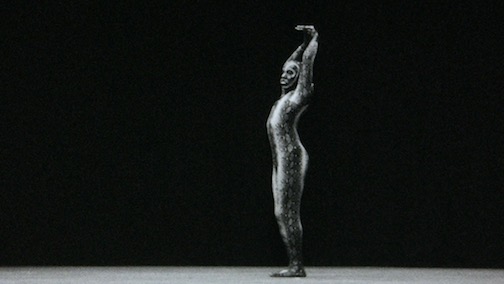 Bahia Outs
(1978, Silent)
16mm film not used in Orisun Omi (The Well), most notably
Arthur Hall performing his Snake Dance at the Teatro Castro Alves,
September 1978.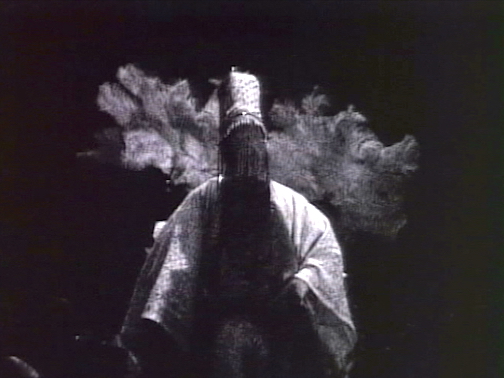 Two Camera Rolls of Obatala in the Philadelphia Museum of Art
(1978)
Obatala performed at the bottom of the grand staircase of the museum. Filmed in black and
white with no sound, though there are images of another crew with a sound recorder and a
cameraman measuring light levels (which were low).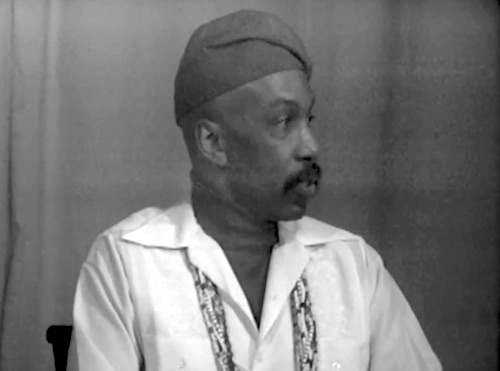 AHC.001.011
Interview at Dartmouth College
(1978 or 1979?)
Arthur Hall and Farel Johnson (Hafiz Shabazz) interviewed at Dartmouth College, Hanover, NH
ca. 1978. U-matic tape AHC.001.011 is one of two videotapes produced by Amy Wilkinson,
Class of 1978, and Eddas Bennett, Class of 1979. This interview was intercut with
dance footage to produce AHC.001.012.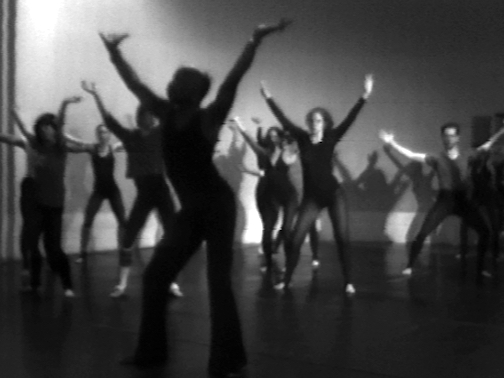 AHC.001.012
"A New Means of Communication"
(1978 or 1979?)
Amy Wilkinson, Class of 1978, and Eddas Bennett, Class of 1979, intercut
the interview of AHC.001.011 with dance footage to produce this tape.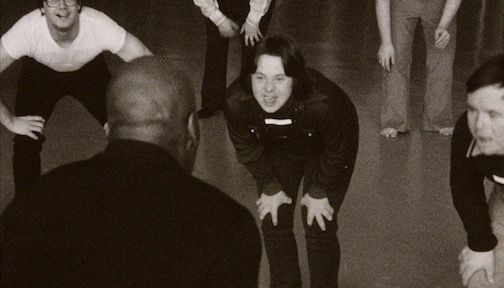 Upper Valley Dance Classes
(16mm, ca. 1978, Silent)
Arthur Hall conducts classes for people with developmental disabilities in the
Hopkins Center of Dartmouth College. Bruce Williams camera with
in-camera superimpositions and Fades.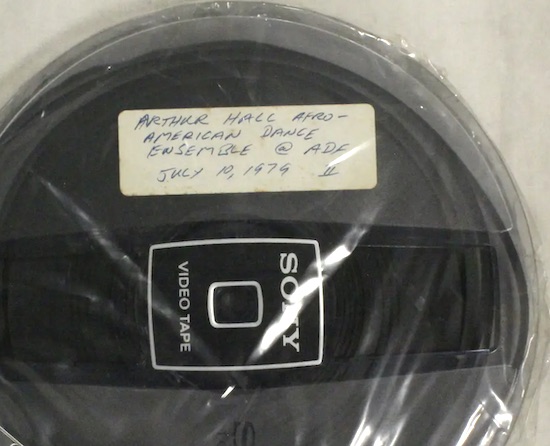 AHC.001.008
The AADE at ADF
(1979)
The Arthur Hall Afro-American Dance Ensemble at the American Dance Ensemble, July 10, 1979.
Mask Dance (Nigeria), Snake Dance (Dahomey), Arthur Hall (solo), Dance Congo
(Haiti), Jitterwoogie. Digital files from Helical Scan open reel videotape now in the
Arthur Hall Collection at SCRC at Temple Libraries.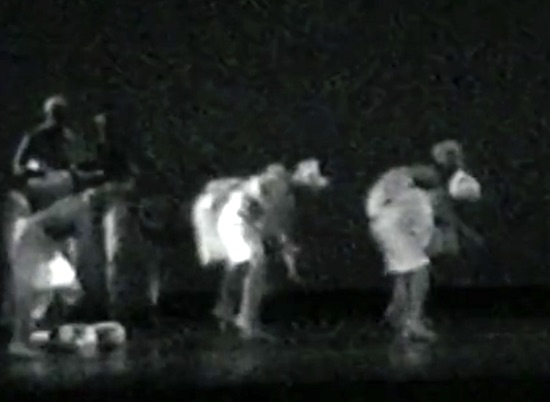 Mask Dance (Nigeria) from AADE at ADF


AHC 1980 ephemera
Yoruba Cycle
Saka Acquaye and Wulomei
Hazlett Award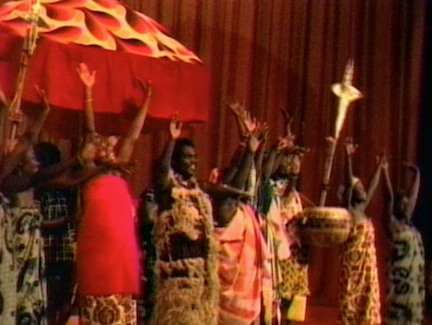 Saka Acquaye and Wulomei
(1980)
A series of uncut camera rolls from the 1980 USA tour.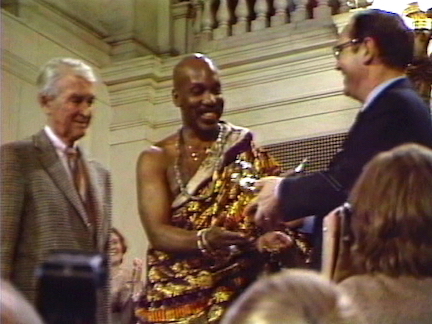 Arthur Hall's Hazlett Award
(1980)
Public Television's Profiles in Excellence and 16mm camera rolls of the
Awards ceremony and of the evening performance. Footage of
Wulomei's performance is posted separately.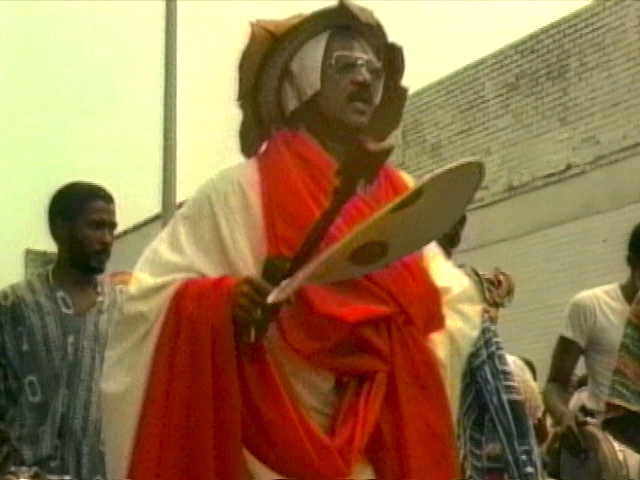 Offering to Oshun - Odunde 1980
(16mm camera rolls, 1980, no sound)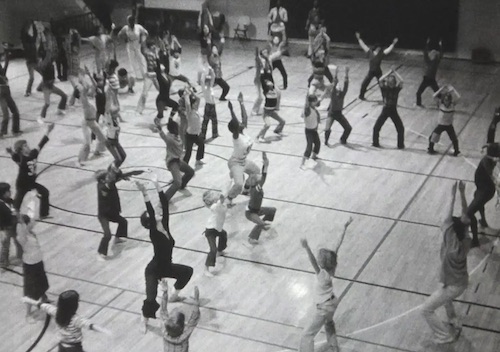 Arthur Hall at the Pennsylvania School for the Deaf
(No year - perhaps about 1980?)
Camera footage. No sound. Arthur Hall conducts warmups, across the floor exercises, and
parts of Ghana Harvest with students and staff at the Pennsylvania School for the Deaf.
James Marshall assists and Jomo Amen Ra and Gamel Williams drum silently.


AHC 1981 ephemera
People to People Dance Company
Founded by AH


AHC 1982 ephemera
Treasures of Ancient Nigeria
Orisun Omi Premiere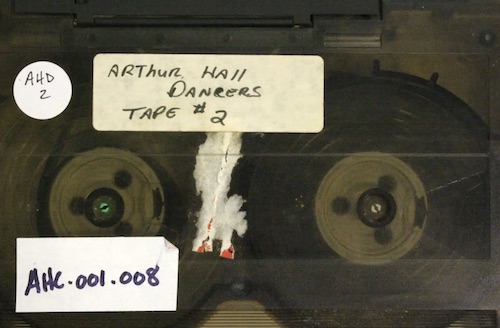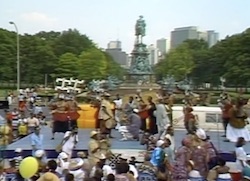 --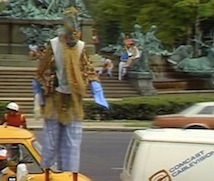 Afro-American Dance Ensemble at the Philadelphia Museum of Art
(1982)
Arthur Hall gives a brief introduction of the Ambassador of Guinea to an audience on the
steps of the Philadelphia Museum of Art. The distressed U-matic videotape AHC.001.008 is
labeled "Arthur Hall Dancers #2." AHC does not have Arthur Hall Dancers #1. These are
part of the celebrations around the Treasures of Ancient Nigeria exhibition at PMA,
which included the premiere of ORISUM OMI (The Well).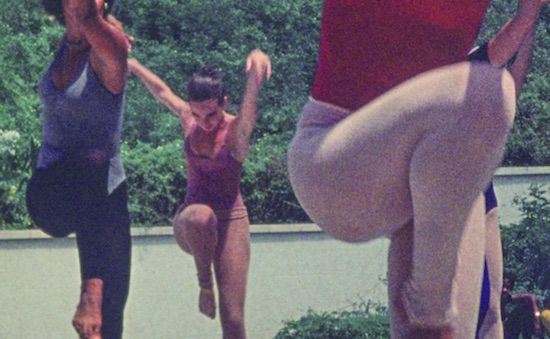 Orisun Omi (The Well)
(16mm, filmed 1978, released 1982)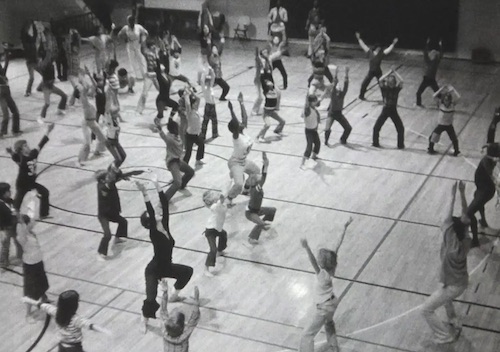 Arthur Hall at the Pennsylvania School for the Deaf
(No year - perhaps about 1980?)
Camera footage. No sound. Arthur Hall conducts warmups, across the floor exercises, and
parts of Ghana Harvest with students and staff at the Pennsylvania School for the Deaf.
James Marshall assists and Jomo Amen Ra and Gamel Williams drum silently.


AHC 1983 ephemera
AADE 25th Anniversary

AHC 1984 ephemera
Sweet Saturday Night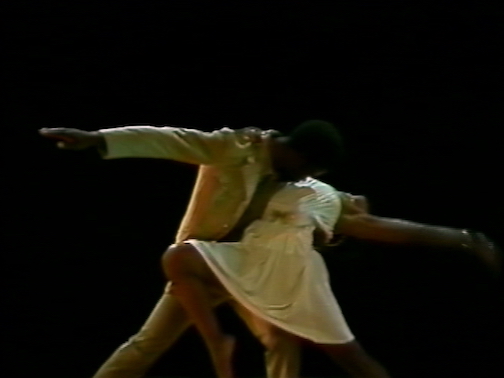 Afro-American Dance Ensemble Promotional
(VHS video, 1984)
Excerpts from
Arthur Hall's Snake Dance
Urhobo Water Spirit Festival
Marvin Gaye Suite
Temptation
with Ione Nash and Arthur Hall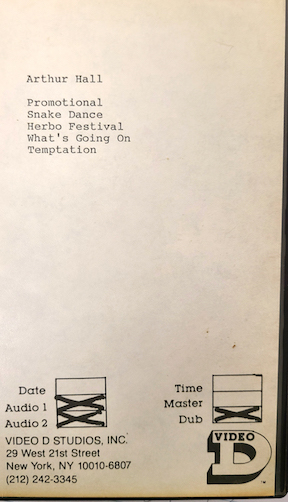 Note:
Arthur Hall had several of these VHS videotapes.
Many years ago, I called Video D Studios and asked about the camera tapes from which
this Promo was edited. The proprietor suggested they may be with the Philadelphia Dance
Alliance (which is no more) or they may be stored in the basement of Video D Studios
(which is no more) at 29 West 21st Street (which is now upscale apartments). Dead end.
Seems few producers value original camera videotapes. Perhaps the recordings were returned
to the Painted Bride Art Center. The Painted Bride has deposited their archives with the
University of Pennsylvania Special Collections, who have materials related to the
Arthur Hall Afro-American Dance Ensemble from 1985 in Box 7, Folder 94.
See: University of Pennsylvania Special Collections Finding Aids


AHC 1985 ephemera
Brenda Dixon Gottschild interview

AHC 1986 ephemera

AHC 1987 ephemera
Marvin Gaye Suite
Oba Koso

AHC 1988 ephemera
Last year of the AADE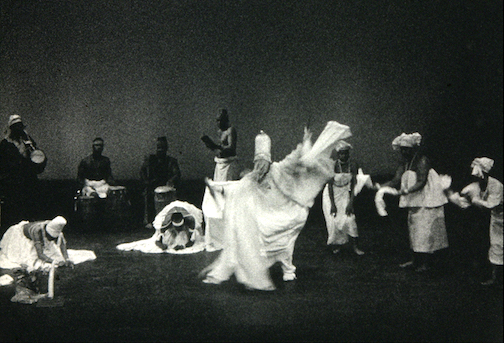 Putney Obatala
(16mm, 1988, Silent)


AHC 1989 ephemera
AH in Memphis, Tennessee


AHC Archive of Motion Pictures, 1989 through 2000
under construction (summer 2023)



Archive Channel on Vimeo

Top of Page

ileife.org