8mm Film from the 1974 Africa Tour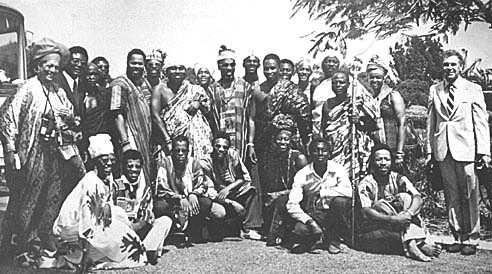 The Company in Ghana (1974)

Five reels of Super 8mm film in the Arthur Hall Collection were used to make
digital copies by Northeast Historic Film using a telecine system in 2012.
Higher quality digital copies could be made using today's (2023) technology.
The original Super 8mm films are now in the Arthur Hall Collection,
Special Collections Research Center, Temple University Libraries,
Philadelphia, PA.





Reel #1
AHC.001.023 and AHC.074.001

Reel #2
AHC.001.024 and AHC.074.002

Reel #3
AHC.001.025 and AHC.074.003

Reel #4
AHC.001.026 and AHC.074.004

Reel #5
AHC.001.027 and AHC.074.005





1974 Chronology
including
Model Cities funding ends - September 1974

Additional material sought

Chronological Outline
1973 | 1975

Collection Directory
Collection Index