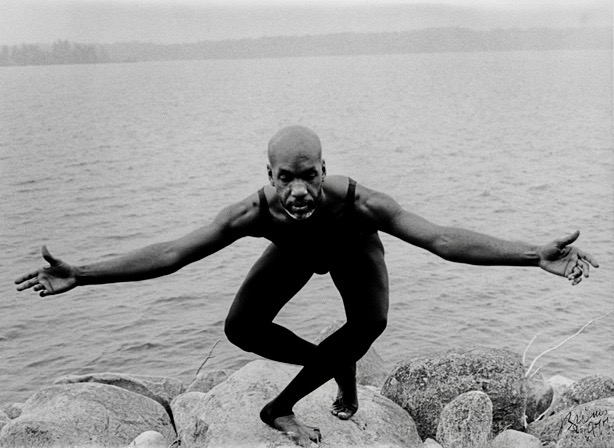 The Arthur Hall Collection
June 2019

The Arthur Hall Collection is in the process of being moved to the
Special Collections Research Center
which is in the process of being moved to the new
Charles Library of Temple University in Philadelphia.
This gift is made subject to the terms of a
"Creative Commons Attribution-NonCommercial International Public License,"
which means the Arthur Hall Collection will be available to the public for educational uses,
for research, and for use in future publications or productions, so long as proper
attribution is given and collection materials are not used for commercial purposes,
i.e., it can not be used to sell products.

The new Charles Library at Temple University is scheduled to open in the fall of 2019.
The process of moving the Arthur Hall Collection to the new facility and incorporating it
into the Special Collections Research Center is scheduled to begin shortly thereafter.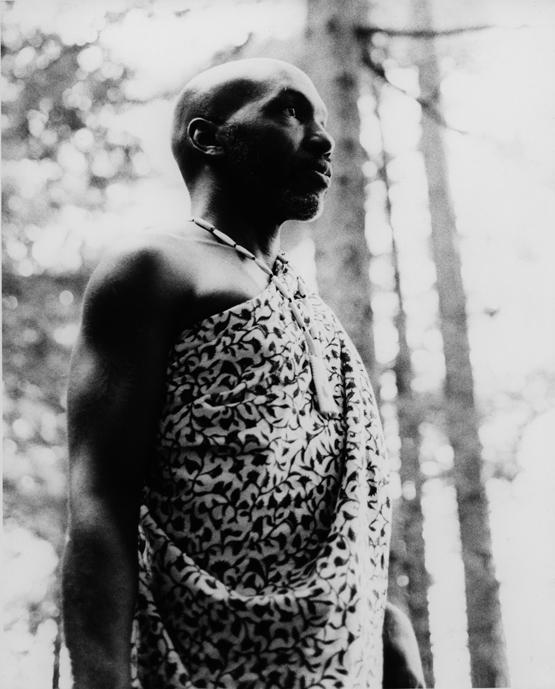 Collection materials scheduled for transfer to TEMPLE are described as follows:

Arthur Hall Collection, 1957-2008, Bulk dates: 1973-2008

12 cubic feet as stored at Northeast Historic Films, Bucksport, Maine

Film and videos (primary format and extent: film (approx. 15,380 ft.) : si & sd., color &
B&W; 16 mm and 5 rolls of 8 mm; secondary format and extent: video (approx. 263 hours.):
sd., col. ; 3/4 in., S-VHS, VHS, Beta SP) of moving image performances, interviews,
documentation of educational events, and completed films.

In addition, Digital copies of the moving images above, including edited works derived
from them, including uncompressed Digital Preservation Masters on one duplicate set of 14
LTO tapes and on a LaCie 20TB 5BIG Thunderbolt 2, serial #NL 100 SYQ, and Digital
Mezzanine Copies.

A database listing of the motion picture films and videotapes in the Arthur Hall Collection
is posted online in Google Docs.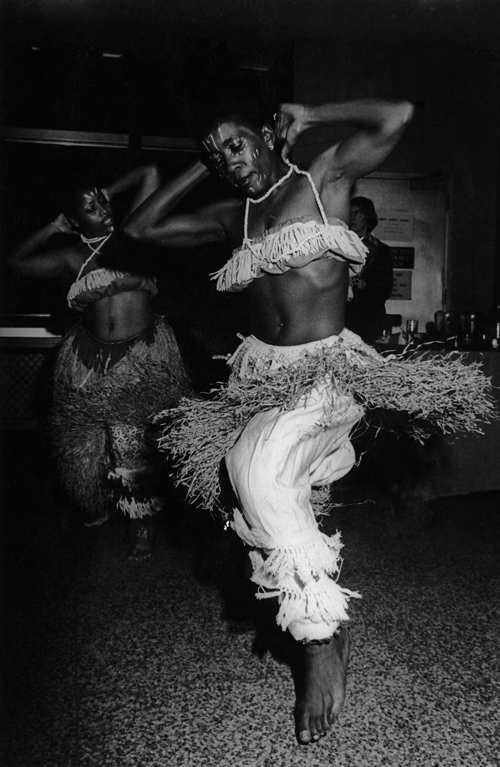 Materials for Donation which need an inventory:
¼" full-track audio recordings (Nagra) & other audio recordings; photographs, including
prints, negatives (35 mm & 2¼"), 35 mm slides, and photo albums; scrapbooks, including
four large volumes containing original programs, newspaper clippings, personal letters,
etc.; portfolios; a collection of posters, files, and other ephemera related to the life
and works of Arthur Hall, the history of the Arthur Hall Afro-American Dance Ensemble, the
Ile Ife Black Humanitarian Center and the Ile Ife Museum, the Model Cities Cultural Arts
Program in Philadelphia, the West African Cultural Society of Philadelphia, and related
programs and events, 1954 to date.

Selected listings of the Arthur Hall Collection on the Ile Ife website www.ileife.org may
be useful in completing an inventory of these materials.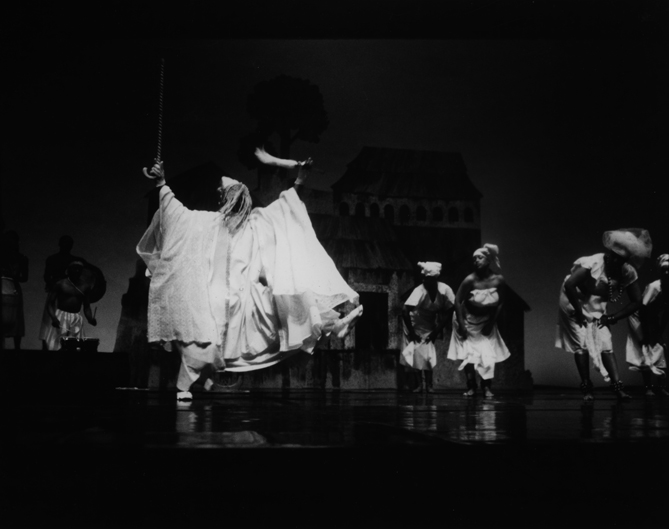 Historical Context of the Arthur Hall Collection

Arthur Lee Hall (1934-2000), is an internationally known dancer, choreographer, and
cultural innovator. He was born in Jim-Crow Memphis, Tennessee, to a broken family, poor,
black, and of a sensitive nature, bookish and religious. He was reared by his maternal
grandparents and rejoined his mother in Washington, DC, at age 9. Arthur Hall refers to
his early years in an autobiographical manuscript, c. 1989, and in several recordings,
including his address to the Pennsylvania Academy of Fine Arts, all of which are part of
the present Collection.

He moved to Philadelphia as a teenager and became a principal dancer in Saka Acquaye's
West African Cultural Society in 1954. Hall continued to perform and teach the dances
learned from Acquaye for the rest of his life, adapting them for stage and classroom and
for all ages. These dances, along with many others, are well documented in the Collection,
in rehearsal and in performance.

Hall enlisted in the US Army Special Services c.1956 and while in West Germany worked with
the Argentine filmmaker Jorge Preloran to produce THE INVICTORIOUS ONE, a dance film about
racism. Before his death, Mr. Preloran donated a videotape copy of the film to the Collection,
while the original is in the Jorge Preloran Collection in the Human Studies
Film Archives of the Smithsonian Institution.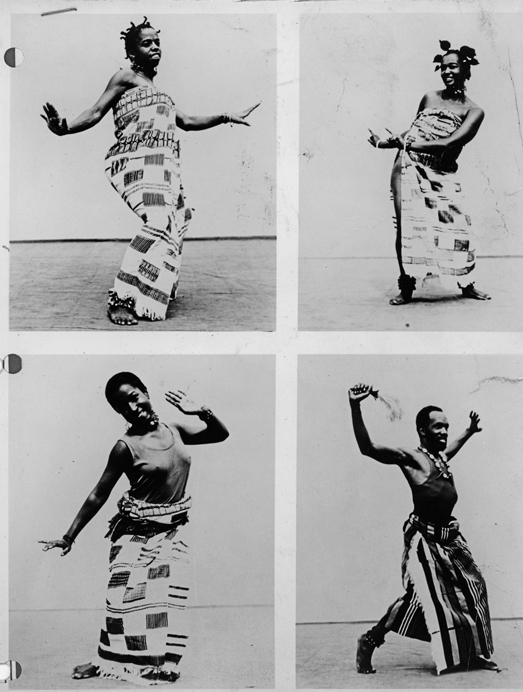 In 1958, Arthur Hall founded the Afro-American Dance Ensemble (AADE) in Philadelphia, and
remained the artistic director of the company for the next thirty years. In 1968, Hall
founded the Ile Ife Black Humanitarian Center on Germantown Avenue (now the Village of the
Arts), and in 1972, he founded the Ile Ife Museum. He was the director of the Model Cities
Cultural Arts Program in Philadelphia. He was a movement specialist for the National
Endowment for the Arts, an instructor of dance at Dartmouth College, and worked as a
visiting artist in schools and universities across the country, most notably along the
East Coast of the United States and in Arizona. He worked with the American Dance Festival
and consulted with the national dance companies of Ghana and Mozambique. He founded the
first African Shrine recognized by the Commonwealth of Pennsylvania and was a member of
the Sacred Dance Guild. Arthur Hall received numerous awards and honors, including the
Pennsylvania Governor's Hazlett Award in 1980, the first such awards, which also honored
Eugene Ormandy and Jimmy Stewart. The collection includes 16mm film from the event,
including a performance of Obatala by the AADE, a performance by Saka Acquaye's Wulomei,
and a wink to the camera from Jimmy Stewart.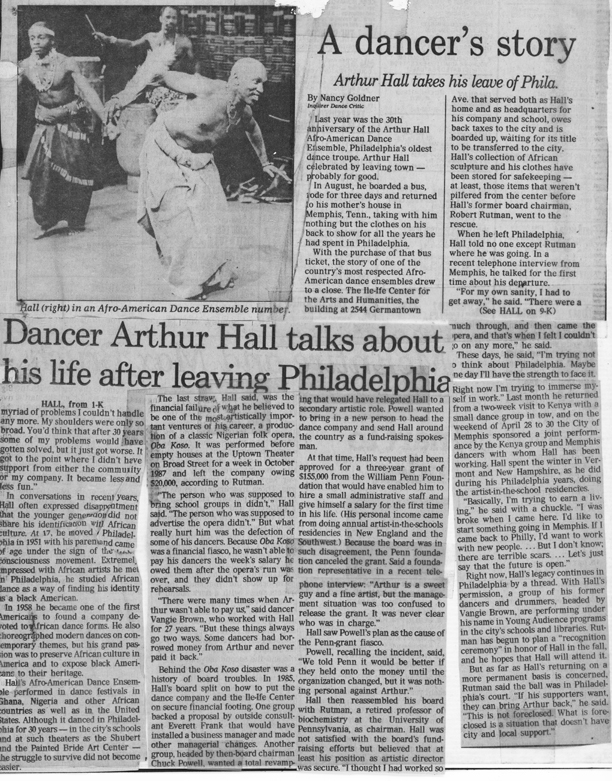 Arthur Hall was renowned for his choreography inspired by African and African-American
dance. He shared his knowledge and gift of dancing with many generations of youth and
adults. At the end of 1988, Hall left Philadelphia and moved to his native Memphis,
Tennessee, where he produced dance programs for Blues City, including "Tickle the Rain"
and with the Bomas of Kenya. He consulted with the Art Institute of Chicago for their
Yoruba exhibit and worked with Chicago's Muntu Dance Theater to restage his "Fat Tuesday
and all that jazz!" In his later life, Arthur Hall lived in Camden, Maine, where he was
the artistic director of the nonprofit Ile Ife Films and the Arthur Hall Collection. In
1995, he directed ILE IFE PHILADELPHIA MAINE, a series of concerts performed by members of
the AADE and dancers and musicians from Maine. The Collection contains extensive
documentation of those concerts, including everything from Dunham technique warmups and
rehearsals to developing an original dance and complete recordings of each of the several
public performances.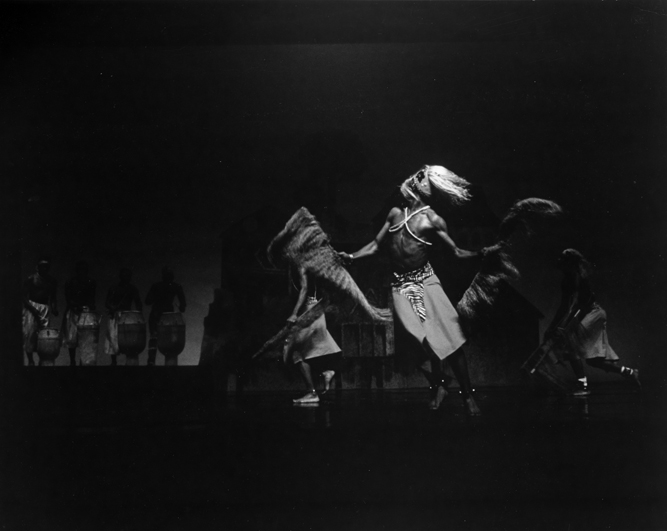 Arthur Hall performed as a member of the New England touring artist roster and was on the
dance panel for the Maine Arts Commission. He continued his school residencies to within a
few weeks of his death. At the end of his life, he was working to establish the Arthur
Hall International Dance Center in Rockland, Maine. The present collection was to have
been available as a resource library there, but those plans were cut short by his
misdiagnosed cancer. During his lifetime, with very few financial resources, Arthur Hall
encouraged filmmakers to document his work. He began working with filmmaker Bruce Williams
in 1977, and beginning in 1994, he charged Williams to collect and to preserve the film
and video that form the core of the Arthur Hall Collection presently in Maine.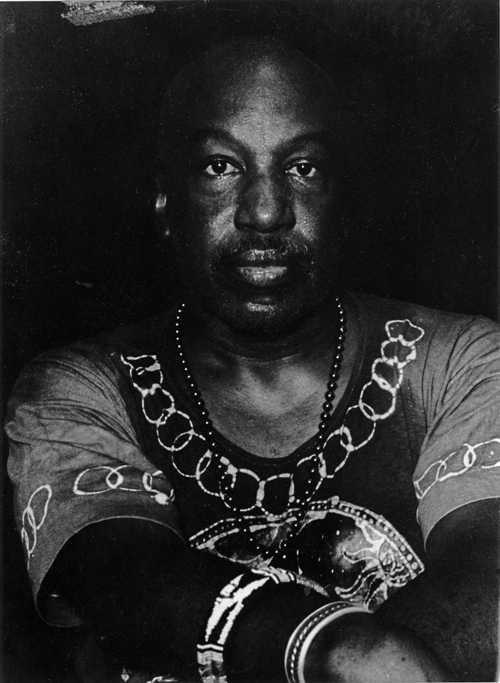 Previous Arthur Hall Collection Index
Return to ILE IFE