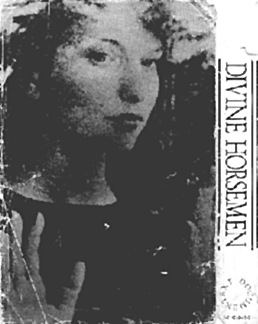 The Artworks Video Catalog
includes

Maya Deren, Volume One
Dances For The Camera
VHS, black and white
sound and silent, 50 minutes
$100
This is a compilation of some of Maya Deren's most important films, including The Very Eye of Night, (1955) Ritual In Transfigured Time (1946) Meditation On Violence (1948) and Study For Choreography And Camera (1945). These films address dance as ".the stylization of movement which confers ritual dimension upon functional motion..". She has been described as an inheritor of the surrealists, however, Maya Deren was one of the earliest pioneers in the adaptation of dance for the camera. As a woman working in the 1940's and early 50's, her work anticipated many of the obstacles and biases of subsequent feminist discourse. Her work has long been the focus of film scholars, but neglected by those in the world of dance film. Maya Deren's work with Anthony Tudor and Talley Beatty among others represent seminal explorations of the possibilities of dance and the camera.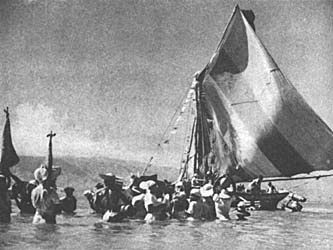 Volume Two


Edited 1977 by Teiji and Cherel Ito
VHS, black and white
sound, 60 minutes
$100

In 1947 Maya Deren traveled to Haiti to make a film on Trance Dancing. Once there she realized that in the Voudoun culture, dance, and prayer were one and the same, and her focus shifted to the Haitian rituals. This film includes footage of both the secular and religious dances of the Congo and Yoruba and is a excellent introduction to the Voudoun religion of Haiti. Shot in 16mm B&ampW, this is the storied film that took decades to complete following Maya Deren's death. It is the companion to her book of the same title see bibliography.

Conversations with Contemporary Masters of American Modern Dance
including
Donald McKayle, Lucas Hoving, Anna Sokolow, Betty Jones, and Talley Beatty
The ADF Video Catalog
The Artworks Video Catalog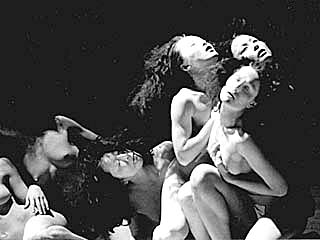 For additional information
contact Douglas Rosenberg
2355 University Avenue, Penthouse
Madison, WI 53705
(608) 231-1969
FAX (608) 231-1954
adfvideo@globaldialog.com
The American Dance Festival Homepage via Dance Links