One 7" 33 1/3 rpm record
Mardi Gras 77 - Olympia Brass Band of New Orleans
copyright 1977
Side 101: "Mardi Gras in New Orleans" (6:39) by Roy Byrd (BMI) , vocal and arrangement by Milton Batiste
Side 102: "Sing On!" (3:02) traditional, and "Strutting with Olympia" (2:39) medley, "If Ever I Cease to Love" and "The Saints" traditional

Six 8x10 black and white photographs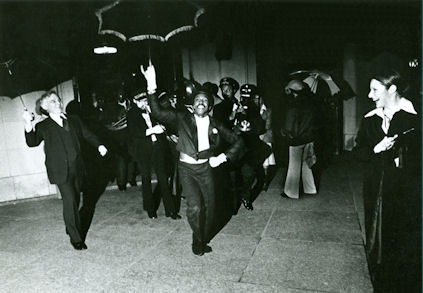 "Arthur leading the crowd out of the theater (Nashville)
Mayor's wife on right"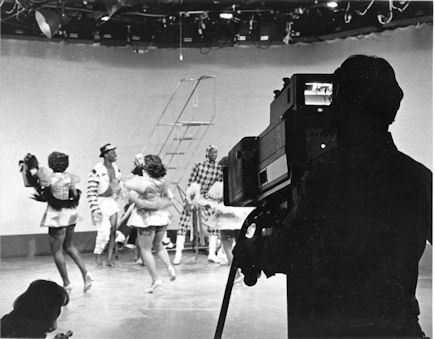 "Baby Dolls Number for TV show in Washington, D.C.
to promote Fat Tuesday at Wolf Trap"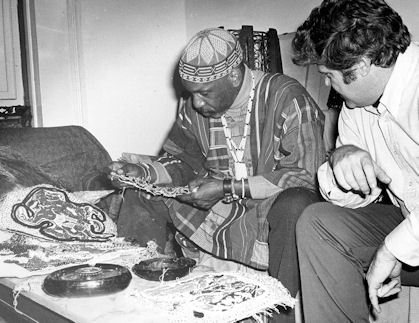 "Arthur and Allen Jaffe looking at Mardi Gras "Indians" costume pieces (in N.O.)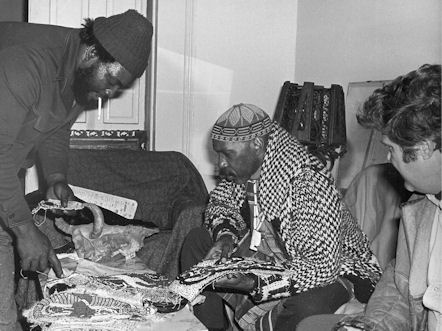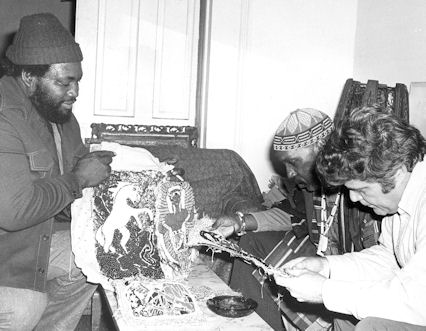 two of "A sousaphone played for Olympia Band ("Fats") w/ Allan Jaffe and Arthur Hall
in New Orleans examining Voodoo artifacts"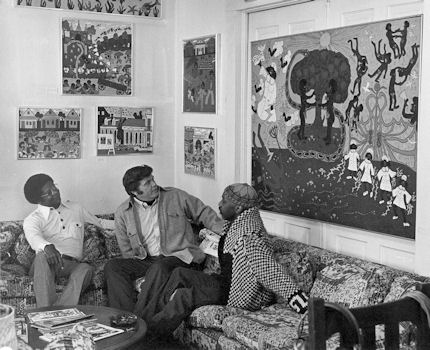 "Arthur & Allen in an artist's home (New Orleans)"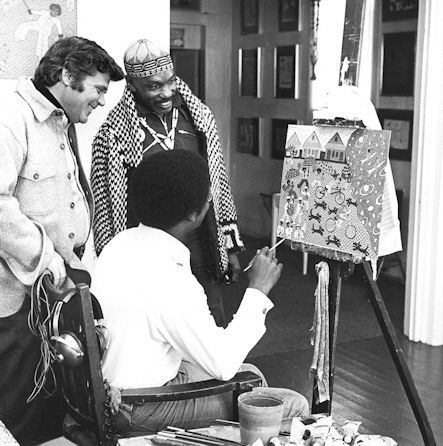 Matching photograph from materials provided March 19, 2009
Four 3 ½ x 5" color photographs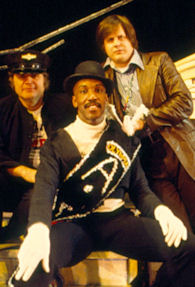 two of Arthur in grand marshal costume
Allan Jaffe in band uniform
and you in a leather jacket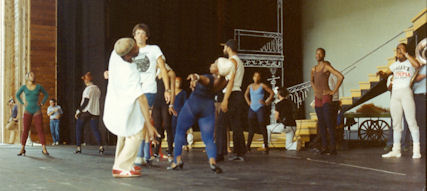 "Arthur in rehearsal"

"Arthur warming up dancers" (Betty Alridge also in both latter prints)
World Premiere program, February 10-19, 1977 (Nashville) - 7 ½ x 11" - 4 pages plus cover
Program from Wolf Trap, Vienna, Virginia, June 6-27, 1977 -5 ½ x 9" - 44 pages plus cover
Handbill from War Memorial Auditorium February 10-13, 1977 (Nashville) - 7 x 11"
Six page press packet
page 1, "The Artists"
page 2, "… dazzlingly original evening of music and dance … ,"
page 3, Performance (undated - dateline Nashville), "Ultimate Butterfly Sheds Cocoon" and
The States-Item, Feb. 11, 1977 (New Orleans), "Nashville revels in Carnival Bash,"
page 4, The Tennessean, Feb. 11, 1977, "Fat Tuesday Dips Generous Portion,"
page 5, Memphis Press-Scimitar, Feb 18, 1977, "Audience Eats Up 'Fat Tuesday'" and
The Jackson (Tenn.) Sun, Feb. 18, 1977, "'Fat Tuesday' Offers Different Entertainment,"
page 6, The Commercial Appeal, Memphis, Feb. 18, 1977, "Opener at Orpheum Revives Beale Spirit"
Eight photocopies of press clippings (originals retained by you, per your Aug.6 letter)
Return to 1977 chronology

Additional materials sought

Collection Directory | Directory of Logs | Collection Index