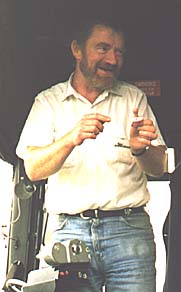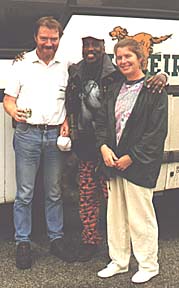 Brian McLaughlin

Brian the Busman
of the Glen


photos:bbwms, 1998



We only knew him as Brian the Busman after our first trip to the Glenn, a whirlwind [literally] two days in 1997, and we addressed him as such upon our return to Searsport.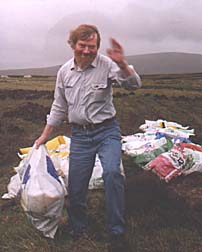 Lo and behold, peat for the pubs of the Glenn.

photos:bbwms, 1997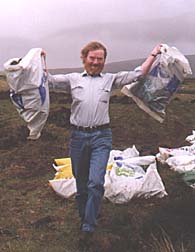 Brian also is an actor, playing the Glenn's eponymous Saint Columb himself in the Old Hibernian Theater at Harvard on St. Paddy's day, 1998.
We would have seen the play, but for some miscommunication.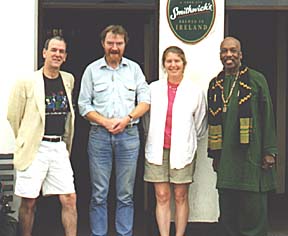 We do not know his acting, then, but Brian is one of your better drivers. We knew this from the moment we laid eyes on the lad, one of the most lovely spirits you're liable to encounte. He skippers the bus on the Glenn-Killybegs run. He is such a good driver indeed that he was tapped to run relief supplies into Mother Russia during the troubled time in the Fall of 1998.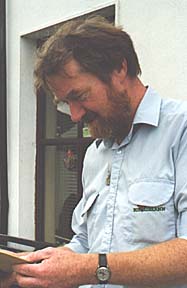 When we met again on this trip, he stood us all to pints like the proper gentleman he is. It was Biddy's Pub, it was.
We gave Brian a cooked, stuffed Maine lobster to hang in his new bus, which he somehow ferries through mountain, peat bog, and sheep meadow on tracks too narrow for a leprechaun on a unicycle.

Brian has a daughter in school and a son in Philadelphia.

Arthur Hall in Ireland - index of pages

Return to Ile Ife



photos:bbwms,1998