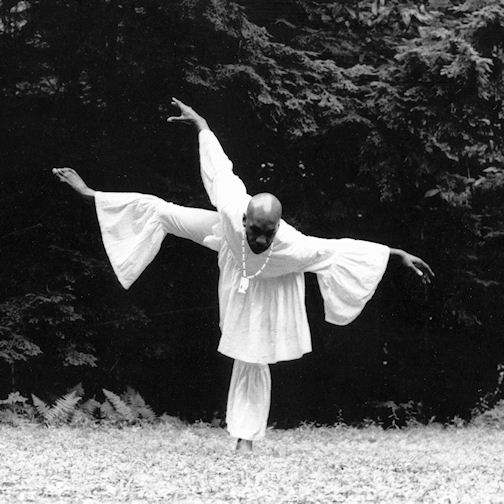 Arthur Hall
BBWms photo (1977)

What Arthur Hall does may be called dance,
but it is also a kind of culture-making
rarely seen and sorely needed.
Daniel Webster
October 21, 1970
Arthur was an original genius.
Whatever this collection will be,
it will serve to show those young people
coming through just the kind of heritage
they have before them.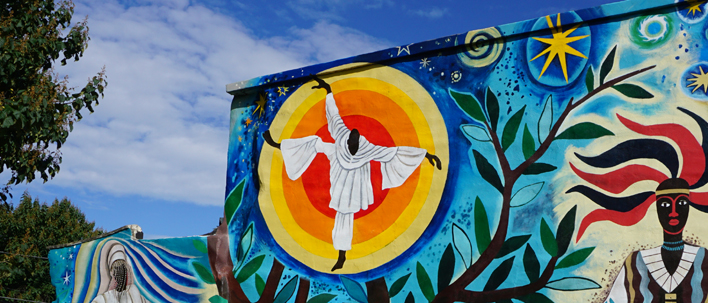 Detail of the mural "Obatala and the Tree Spirit" designed by Lily Yeh,
one of several murals that are part of Ile Ife Park maintained by the
Village of the Arts and Humanities on Germantown Avenue in Philadelphia PA.

The central figure is Arthur Hall, from the photograph above.
The figure on the left is from Obatala, Arthur Hall's signature dance.
The "Tree Spirit" at right is a recreation from a previous mural by Barbara Bullock,
who taught fine arts at the original Ile Ife Center for the Arts and Humanities.
The previous mural was on a wall that collapsed.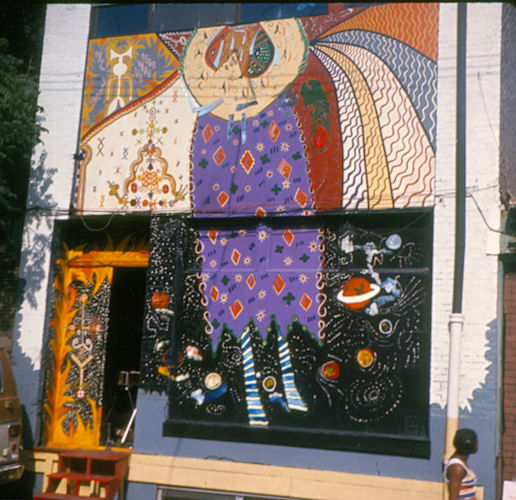 Elizabeth Roberts photo Eliz4197
The back door off Alder Street of the original
Ile Ife Black Humanitarian Center for the Arts & Humanities
1968-1988
Arthur Hall, founder and artistic director.
The first (the only?) community arts center
founded by a dance company -
The Afro-American Dance Ensemble
1958-1988
Listings by Arthur Hall of:

The West Aftrican Cultural Society
(ca. 1953-1956)

AADE Company Members

Ile Ife Faculty and Distinguished visitors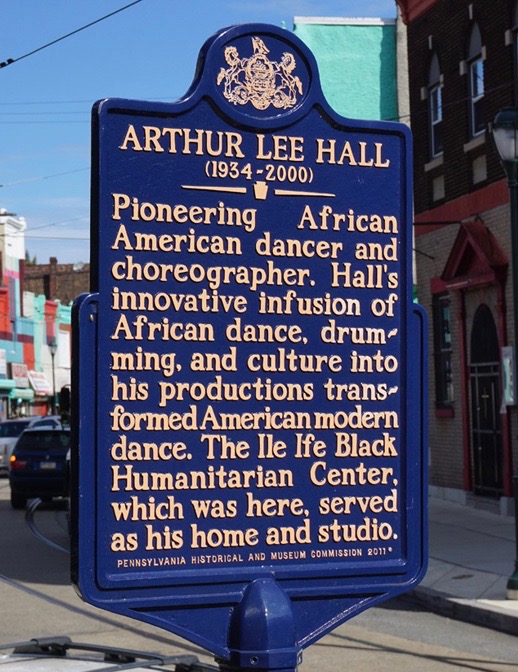 Historical Marker at 2544 Germantown Avenue in Philadelphia

ILE IFE FILMS
A 501(c)(3) arts organization incorporated in 1995
Founded by
Arthur Hall

2021 Annual Report

Arthur Hall Films on Vimeo

Ile Ife Films is the original home of
The Arthur Hall Collection

Now a special collection in the
Special Collections Research Center
Temple University Libraries
Philadelphia, Pennsylvania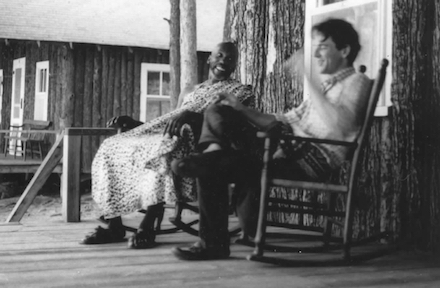 Arthur Hall and Bruce Williams
Woodland Camps, Belgrade Lakes, Maine
during the production of
Snake Dance Teacher Dance (1977)

See more