This page from the 1990s is maintained for reference purposes.
Many links may be out of date.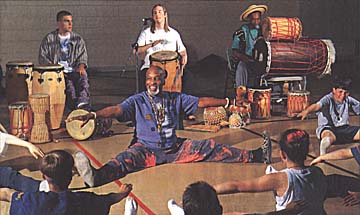 For excellent materials in support of Artist in Residency proposals
see the Beaver Meadow School's
African Landscapes

which includes texts for
Introduction | Residency | The Arts | Follow Up | Evaluation | Plan as well as
Pictures of Arthur Hall's residency there May 18-22, 1998.
See also
Snake Dance Teacher Dance | Water Spirit Festival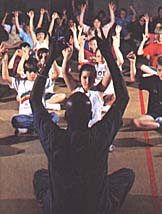 Photographs by Ken Williams
Concord Monitor
May 20, 1998

Return to African Festivals in American Schools
Return to Arthur Hall Presents
Return to Ile Ife